Defuniak Springs' Leader in Pressure Washing Services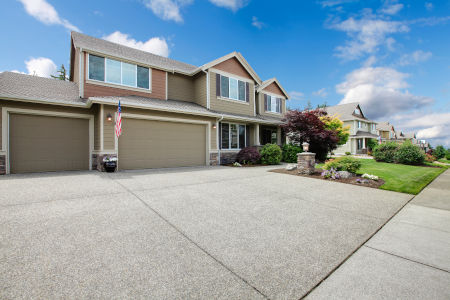 Defuniak Springs residents can rest easy knowing that Panhandle Pressure Washing LLC is here to deliver the pressure washing services that they need and will come to love. Our business is more than dedicated in providing life-changing services that will leave your exterior surfaces better than when we first found them.
As far as what services we offer, they include things like house washing, fence washing, driveway washing, roof cleaning, and more. We believe in the art of pressure washing here in Defuniak Springs and want to deliver only the best in quality and results for you and your home.
So be sure to give us a call when your exterior surfaces are looking a little worse for wear here in Defuniak Springs as we deliver the best pressure washing. We want you to feel and look your best.
Roof Cleaning Services Right Here In Defuniak Springs
Roof cleaning is absolutely important in the health and longevity of your home. Without the proper roof care, your roof can deteriorate and look quite bad. Roof cleaning gets your roof back to looking fresh and clean, and it gets rid of all the nasty stuff that has found its way onto your roof's surface.
Defuniak Springs homeowners can rely on the quality services that we offer here at Panhandle Pressure Washing LLC. We can help you get your roof back to healthy standards, all while making it look prettier than ever.
Driveway Washing Services Right Here In Defuniak Springs
Driveways in Defuniak Springs can get dirty like any other driveway out there. The key is to have an expert business that will help you get your driveway back to looking right. Panhandle Pressure Washing LLC is that business.
Our driveway washing services are unlike any other, and we are more than guaranteeing your satisfaction. Our service completely eliminates the presence of stains, grime, mold, and more. All that will give evidence that Panhandle Pressure Washing LLC was there is leaving behind a clean and nice surface to park on. We will eliminate all stains, grime, and muck from your driveway.
Reviews & Testimonials on Panhandle Pressure Washing LLC in Defuniak Springs, FL
There are currently no reviews or testimonials, check back soon!
Schedule Your Panama City Beach Pressure Washing Services Today!