Pensacola's Go-To For Pressure Washing Services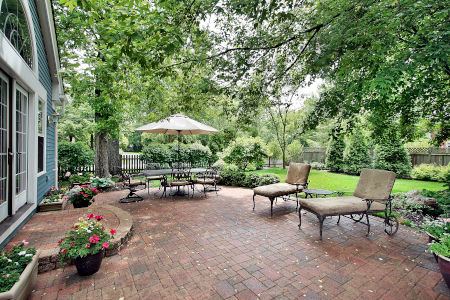 Your Pensacola home's image can be greatly improved by investing in big yet simple pressure washing services. Panhandle Pressure Washing LLC has those services that you've been looking for. All of our pressure washing-related services are wonderfully rated and of the best quality.
For any Pensacola homeowner, these services can be a real gamechanger. They can increase your home's overall value and boost your curb appeal. With such a simple investment, you stand to gain incredible benefits. So when you find yourself looking for quality house washing or concrete sealing services, be sure to remember the name Panhandle Pressure Washing LLC for all your needs here in Pensacola.
Pensacola Residents Can Experience Quality Roof Cleaning Today
What's great about Panhandle Pressure Washing LLC is the services we offer. One of those services is roof cleaning. What roof cleaning allows your Pensacola house to experience is cleanliness and longevity.
Roof cleaning is about so much more than getting clean. It helps foster health within your roof for your home as well as protect it from the elements. Roofs are prone to getting dirty from grime, mold, and algae. With this service, a simple investment can mean the difference between a roof that's stable and a roof that's flirting with disaster.
Don't let your roof fall prey to preventable damages and be sure to think about getting your Pensacola roof cleaned today.
Driveway Washing Also Available For Pensacola Residents
Driveways sometimes might be overlooked by most homeowners. That's normal, but be sure to think of your driveway every now and then. We don't know how important looks are to you, but having a dirty and heavily stained driveway isn't great to have.
This is why Panhandle Pressure Washing LLC offers quality driveway washing services for any Pensacola homeowner who calls us. We want to restore and clean your driveway so that it's working perfectly for your home and the image you want to bolster.
So be sure to take a good long look at your driveway. Notice any stains, spots, or other blemishes? Can't clean them with a simple spray from your hose? Call Panhandle Pressure Washing LLC, where we'll pressure wash all your worries away and give you a surface that's clean enough to eat off.
Reviews & Testimonials on Panhandle Pressure Washing LLC in Pensacola, FL
There are currently no reviews or testimonials, check back soon!
Schedule Your Panama City Beach Pressure Washing Services Today!