Panhandle Pressure Washing LLC: Southport's Top Pressure Washing Service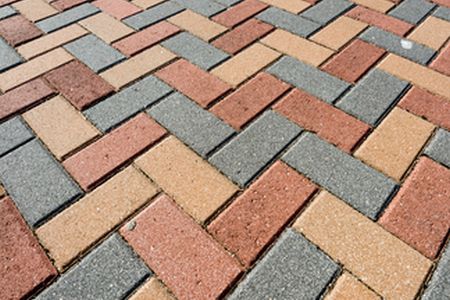 Panhandle Pressure Washing LLC operates right here in Southport and we offer quality pressure washing services to whoever calls for them. Homeowners can experience the best we have to offer and know that their home is going to look better than ever when hiring our services.
What sorts of services do we offer for Southport residents? We offer all the services that you'll see on our site. Services range from fence washing, house washing, concrete sealing, re-sand paver & stone, to so much more. All of our services are highly rated and of expert quality. We are, after all, pressure washing professionals.
Quality Roof Cleaning Services Are Available To Southport Residents
Roofs get dirty, even from the rain. While water typically is a cleansing element, rain is not that element for your roof. Roof cleaning is a service that takes the water damage, mold, grime, and such away from your roof. All that's left behind is a clean and fresh roof ready to make your home look better than ever.
Roof cleaning is something every Southport homeowner should invest in at least once a year. It protects and cleans your roof and your home will be much better off for it in the long run. Save yourself expensive issues that come with not taking care of your roof by investing in Panhandle Pressure Washing LLC's services.
Residents Can Expect The Best In Driveway Washing Here In Southport
Driveways in Southport are no stranger to wear and tear. This wear and tear, while normal, is largely due to environmental factors. So that means that your driveway is getting dirtier and dirtier as time goes on.
This dirt can manifest itself in grime, mold, algae, oil stains, and more. You don't have to put up with it anymore. Calling the driveway washing pros at Panhandle Pressure Washing LLC means getting rid of all the unsightly stains your driveway has. We want you to feel proud of your Southport driveway and that means getting it clean is the first step.
After all is said and done, we can even offer you concrete sealing services so that your driveway is better protected from harmful elements. Whatever it is that you need to achieve the driveway of your dreams, Panhandle Pressure Washing LLC is here to help you get there. So if you live in Southport and you want your driveway to look fresh, call the pressure washing professionals at Panhandle Pressure Washing LLC.
Reviews & Testimonials on Panhandle Pressure Washing LLC in Southport, FL
There are currently no reviews or testimonials, check back soon!
Schedule Your Panama City Beach Pressure Washing Services Today!