Panhandle Pressure Washing LLC Is Mexico Beach's Prime Pressure Washing Services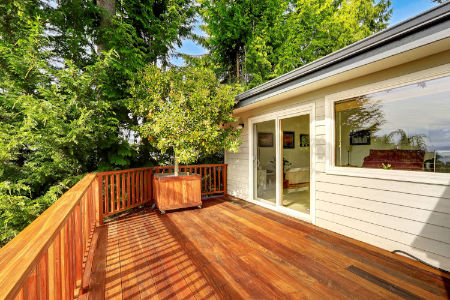 Panhandle Pressure Washing LLC is proud to be able to offer any and all Mexico Beach residents the care and services they need to build a strong and clean foundation for the exterior surfaces of their home. Our services are robust and affordable and include things like concrete sealing, house washing, fence washing, and so much more.
Give us a call today when you find yourself in need of pressure washing services. You won't be able to find these services at this level of quality and affordability at any other business. Panhandle Pressure Washing LLC is the place to go!
Roof Cleaning Services Available For Mexico Beach Residents
Roof cleaning is one of the more popular and requested services we offer. This service can be a godsend for any Mexico Beach homeowner. It lets your roof breathe a sigh of relief as all the muck, grime, and stains are taken away and your roof is made anew.
Mexico Beach residents might be surprised to know that your roof gets dirtier as it rains. The rain tends to bring down any pollutants in the air onto the surface of your roof. This can cause your roof to look black and musty. But with Panhandle Pressure Washing LLC by your side, we can correct this issue and leave your roof looking fresh and wonderful.
Roof cleaning gets your roof clean, of course, and protects your roof from the nastiness that these pollutants can cause. So invest in roof cleaning today by calling Panhandle Pressure Washing LLC in Mexico Beach to protect your roof and home.
Driveway Washing Services Available For Mexico Beach Residents
Mexico Beach residents can experience the best of the best when they call Panhandle Pressure Washing LLC for driveway washing services. Our service is top-of-the-line and gives your driveway the cleanse it needs to look good and feel good for you. We eliminate all instances of stains, dirt, muck, and grime.
We want your driveway to look as good as you feel and really bring the whole image of your home together. So don't fret any more about how stained your driveway is, because Panhandle Pressure Washing LLC is here in Mexico Beach to offer any and all residents that come to our doors with the best in pressure washing and more!
Reviews & Testimonials on Panhandle Pressure Washing LLC in Mexico Beach, FL
There are currently no reviews or testimonials, check back soon!
Schedule Your Panama City Beach Pressure Washing Services Today!