Miramar Beach's Leading Pressure Washing Services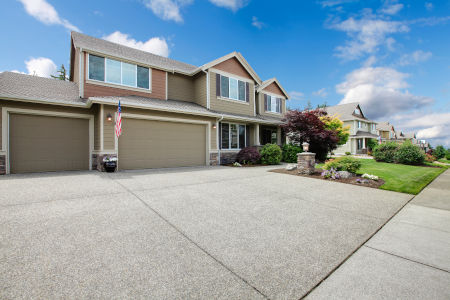 Miramar Beach residents can feel relieved knowing that Panhandle Pressure Washing LLC is right here in their city to provide them with the best quality pressure washing services. Our business is dedicated to providing all clients with expert service and care at greatly affordable rates.
What sorts of services do we have? We have a full range of services that include:
Concrete sealing
Fence washing
House washing
And more!
These services are made with you and your exterior surface's health in mind. So be sure to take into account how your exterior surfaces are doing and take the leap in investing in any one of our pressure washing services here in Miramar Beach.
Roof Cleaning In Mirmar Beach: Easier Than Ever
Roofs are something that can be rather dangerous to clean all on your own. We don't want you taking that risk here in Miramar Beach. Instead of climbing up on your roof, consider calling us here at Panhandle Pressure Washing LLC. We offer roof cleaning services that will put your mind and body at ease.
Roof cleaning is about so much more than just getting a surface clean. Roofs that don't get cleaned are prone to some serious risks from algae, mold, and grime. If these things go unchecked, they can prove to be dangerous for your home and your family. Let us help protect your home today by investing in roof cleaning services.
Miramar Beach Residents And Our Quality Driveway Washing Services
Driveway washing is something that most homeowners might overlook when it comes to basic home care and maintenance. They might focus more on fixtures and the lawn, but the way your driveway looks here in Miramar Beach also plays a role.
If you ever notice that your driveway is looking a little stained, dirty, or just not fresh, that's okay. Panhandle Pressure Washing LLC in Miramar Beach can help you get your driveway looking right. Our driveway washing services blast away stains, muck, grime, and more. It's amazing what you can do with the right equipment and experts that know what to do.
So next time you find yourself in need of pressure washing services, call Panhandle Pressure Washing LLC to handle it for you here in Miramar Beach. We got you covered from A to Z.
Reviews & Testimonials on Panhandle Pressure Washing LLC in Miramar Beach, FL
There are currently no reviews or testimonials, check back soon!
Schedule Your Panama City Beach Pressure Washing Services Today!