Re-Sand Paver & Stone Specialists In Panama City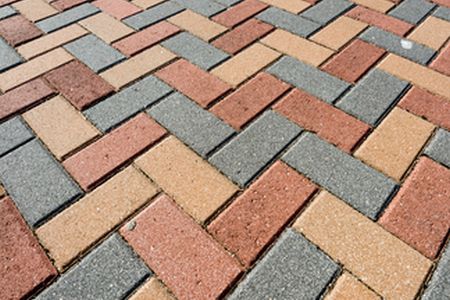 Refinishing your paver and stone exteriors can be tough to do all on your own. The best thing about having Panhandle Pressure Washing LLC located in Panama City is that we offer re-sand paver & stone services for you. You don't have to search far and wide for these services anymore.
With re-sand paver & stone services, you can get your exteriors looking fresh, neat, and clean in a matter of hours. The service completely revamps and restores your paver and stone surface, giving you peace of mind and a sense of renewal.
For all things Panama City pressure washing, consider Panhandle Pressure Washing LLC for all your house washing, sidewalk cleaning, and other needs! Contact us today to schedule a re-sand paver & stone service.
Paver Restoration
Pavers are prone to heavy wear and tear, especially in the intense Florida sun and inclement weather. While all of this is completely normal and expected, that doesn't mean you have to put up with the aftermath.
Paver and stone surfaces deserve a little tender love and care every now and then, and Panhandle Pressure Washing LLC can take care of that for you with no problem.
Our re-sand paver & stone service eliminates that rough, ugly, and stained surface that's been left behind due to years of exposure and heavy use. What's left behind is a 100% restored surface that's now ready for a nice refinishing and loving attention.
Incredible Results That Speak For Themselves
You can see for yourself on our latest projects and testimonials pages, where we showcase what a before and after looks like with our re-sand paver & stone service. You can also hear from past clients where they give their honest reviews of our business. There's nothing but kind words and affirmations.
This service is the complete package and just something that's a little extra and special about what we can offer you here at Panhandle Pressure Washing LLC. We'd certainly love to hear from you and know what sort of service you expect from us. We only serve up the highest quality results and service, and we'll be sure to deliver you the paver and stone surface of your dreams.
Don't let your patio go to waste, and choose now to invest in this quality and highly sought-after service.
Schedule Your Panama City Beach Pressure Washing Services Today!