Dothan Pressure Washing Services You Can Depend On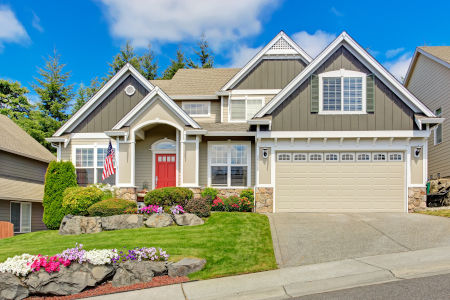 Panhandle Pressure Washing LLC is the number one spot for all your pressure washing needs here in Dothan. Dothan residents no longer need to search far and wide to find quality pressure washing services. Services that you need and love are as simple to find now as they ever were.
We know that you have a lot of options in pressure washing businesses to choose from. One thing that we hope can sway you is that we have a plethora of services to choose from that are of the highest quality. Services include things like concrete sealing, house washing, fence washing, sidewalk cleaning, and more. We can't wait to serve you right here in Dothan so that we can show you how pressure washing is done when it's done right - with Panhandle Pressure Washing LLC.
Getting The Best Roof Cleaning In Dothan
Something about homeownership that they don't really tell you is that there are a lot of maintenance things to keep track of. One of those things is getting your roof cleaned routinely. This doesn't mean you have to climb to the top of your roof and scrub the shingles yourself.
Roof cleaning is made simple with a business like Panhandle Pressure Washing LLC by your side. We take on all the hard work and risk while you can rest easy knowing that your roof is in more than capable hands. We will transform your roof completely and leave behind a clean and nice surface to look upon. We can't wait for you to experience the best roof cleaning you'll ever get here in Dothan.
Experience The Best Driveway Washing Available In Dothan
Driveways can certainly get their fair share of dirt, grime, and caked muck. But that doesn't mean they have to stay like that forever. Panhandle Pressure Washing LLC can make sure that your driveway is restored and made anew with our driveway washing services. We will be sure to eliminate the stains that plague it all while making it look fresher than fresh.
Panhandle Pressure Washing LLC can offer you the best driveway washing services that will leave your driveway looking fresh and clean in no time. It's truly something to gawk at. So next time you find yourself in need of some heavy-duty pressure washing services here in Dothan, please call the professionals at Panhandle Pressure Washing LLC to get you set up right.
Reviews & Testimonials on Panhandle Pressure Washing LLC in Dothan, AL
There are currently no reviews or testimonials, check back soon!
Schedule Your Panama City Beach Pressure Washing Services Today!