Window Cleaning To Help Property Owners In Panama City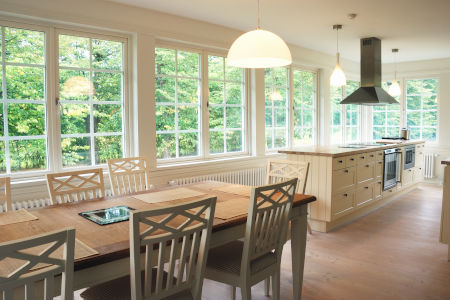 Windows can be pretty tough to clean, especially when they're high up on a second-story level. Panhandle Pressure Washing LLC can take care of that headache for you by offering expert window cleaning services right here in Panama City. Our pressure washing experts are the best at what they do, and they know how to transform a smudged and cloudy window into one that's crystal clean and barely there.
The next time you gaze out your window and see that it's pretty hard to see out there, don't call your eye doctor - call us! We are the pressure washing professionals that offer window cleaning, patio washing, and more so that you can rest easy and enjoy life under the Florida sun!
Window Washer
It can be pretty dangerous to clean windows all on your own, and we know that it's not exactly a fun activity. Especially when you're up there in age, chores like window cleaning can take their toll. That's why Panhandle Pressure Washing LLC has expert window washers at your disposal.
Our window washers will show up on time and do their job without hassle. They'll get rid of any mold, algae, grime, and smudges that plague your windows. Before you know it, your windows will be clean, and the only indication that we were ever there will be an invoice with our name on it. You'll love our results and love our customer service.
Clean Panes Without The Pain
One of the greatest perks about our services is that you don't have to do any of the work. All you really need to do is call us and schedule a window cleaning service and we handle the hard work. You get to reap all of the benefits!
While you do have to pay for services rendered, you'll know that you're getting the best service for the best prices with the best results imaginable. We know how to impress our clients, and we do just that and more by being the best at providing pressure washing for Panama City.
So don't be shy! Give us a call the second you decide window cleaning just isn't something you want to do by yourself. We'll handle it all and give you nice and shiny windows to look out of. Call us today!
Schedule Your Panama City Beach Pressure Washing Services Today!