Concrete Sealing To Preserve Your Panama City Pavement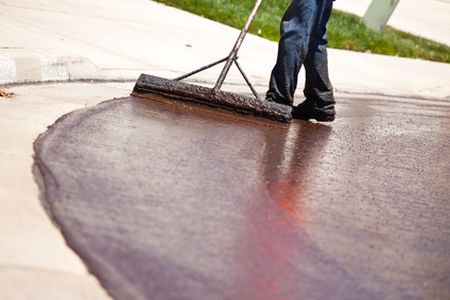 Concrete sealing is one of those things that can greatly transform your Panama City exteriors. Panhandle Pressure Washing LLC offers quality services in the realm of pressure washing. One such service includes concrete sealing.
While this service isn't inherently about pressure washing, it often follows pressure washing services. You can expect to have concrete sealing done on surfaces like driveways, sidewalks, and more. It's a service that is highly rated and coveted when it comes to protecting your exterior surfaces in intense weather, like the Florida sun.
So be sure to give your concrete surfaces a fighting chance against the elements by investing a little time, energy, and money in concrete sealing services by Panhandle Pressure Washing LLC. We are the number one spot for Panama City pressure washing and we certainly know how to deliver quality services for you and your home.
Pavement Sealant
Panhandle Pressure Washing LLC's concrete sealing also covers pavement sealant. We offer our services for all sorts of surfaces which includes your pavement. No matter the size, we can take care of it with no problem.
Having a sealant means having protection from all sorts of things. Panhandle Pressure Washing LLC can provide this for you after pressure washing services so that your clean surfaces can then be protected for a good long while. Whether you need us once a year or more often, our services are available to you.
Protection Against The Elements
As we mentioned before, concrete sealing gives your concrete surfaces the ability to withstand the elements. Water and the sun will be the main elements that can make concrete crack, fade in color, and suffer damage.
Having a sealant on your concrete helps prevent water and sun damage that otherwise would have its way with your surface. Concrete sealing is a truly wonderful thing to invest in for the longevity and health of your concrete surfaces. So whether you just got a sidewalk cleaning or driveway washing service, Panhandle Pressure Washing LLC can offer you concrete sealing if you want it.
To better protect your surfaces from damage and decay, concrete sealing is the way to go. Panhandle Pressure Washing LLC is here for you to deliver the best in care and service. See what else we have to offer on our site or by calling us for more information.
Schedule Your Panama City Beach Pressure Washing Services Today!