Finest Okaloosa Island Pressure Washing Services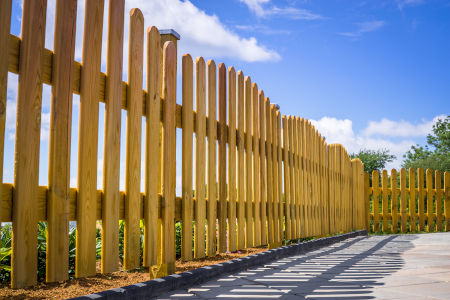 Okaloosa residents no longer need to search far and wide for quality pressure washing services. These services are readily available at Panhandle Pressure Washing LLC. Our business is outfitted with only the best in pressure washing services, equipment, and professionals that will get the job done right!
What sorts of services do we have? We have a full range of services, including house washing, fence washing, concrete sealing, and patio washing. That's not all we have! We have plenty more for you to select from, depending on your needs.
We'd love to hear from you here in Okaloosa, so be sure to give us a call when you find yourself in need of pressure washing services.
Live In Okaloosa And Are In Need Of Roof Cleaning Services?
Roofs in Okaloosa can get pretty dirty, but that doesn't mean you have to live with it as a homeowner. Our business can help you right that wrong with roof cleaning services. We are more than happy to transform dirty, gross roofs into the beacons they once were.
Whether your roof is old or as new as a baby, our pressure washing experts will make sure to get it looking right with different available pressure washing methods. We only want the best for you here in Okaloosa, and we are willing to bend over backward to make sure your experience with our business is the best ever.
So don't let your roof fall prey to the nasty stuff nature hands out. Get it protected today by investing in roof cleaning services that are as quality as they are efficient.
We Don't Forget About Okaloosa Driveways As We Offer Quality Driveway Washing
Driveways in Okaloosa are no stranger to staining and muck. When you park your car on your driveway for long periods of time, it's just bound to get some oil or other gunk on it. This type of stuff is hard to get out with your simple garden hose.
That's when you call in the experts at Panhandle Pressure Washing LLC to give you expert driveway washing services. We transform driveways every day. Turning them from dirty, stained surfaces into pristine areas. We can even offer you concrete sealing so that your driveway is better protected throughout the year.
Reviews & Testimonials on Panhandle Pressure Washing LLC in Okaloosa Island, FL
There are currently no reviews or testimonials, check back soon!
Schedule Your Panama City Beach Pressure Washing Services Today!