Prime Pressure Washing Specialists Serving Tallahassee, FL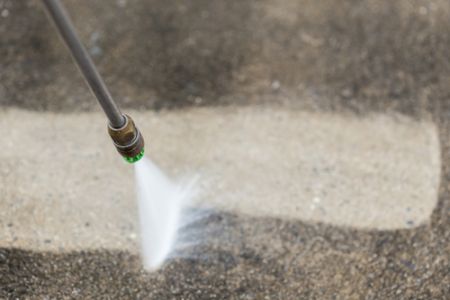 Panhandle Pressure Washing LLC is the number one spot for all your pressure washing needs here in Tallahassee. Tallahassee residents no longer need to search far and wide to find quality pressure washing services. Services that you need and love are as simple to find now than they ever were.
We know that you have a lot of options in pressure washing businesses to choose from, but we hope that we can sway you to our business. We are of the highest caliber and only deliver quality results. When you see our before and after pictures, you'll see exactly what we mean.
We can't wait to serve you here in Tallahassee and show you the best of our pressure washing capabilities and expertise.
Getting The Best Roof Cleaning In Tallahassee
Something about homeownership that they don't really tell you is that there are a lot of maintenance things to keep track of. One of those things is getting your roof cleaned routinely. This doesn't mean you have to climb to the top of your roof and scrub the shingles yourself.
Panhandle Pressure Washing LLC is more than capable and willing to provide you with quality roof cleaning services here in Tallahassee. Roof cleaning is something that we recommend each and every homeowner receives at least once a year to better maintain and preserve their roofs.
Our experts take special care to ensure that your roof receives the best quality treatment. We deliver quality results that are like night and day to how your roof looked originally.
Experience The Best Driveway Washing Available In Tallahassee
Driveways are another part of your home that can suffer some serious wear and tear over time. When you drive for miles over muddy tracks and bring your car to rest on your driveway, the surface gets musty, dirty and, heavily stained. We don't want you to have to suffer the sight of a stained driveway every time you pull away from your home.
Panhandle Pressure Washing LLC can offer you the best in driveway washing services that will leave your driveway looking fresh and clean in no time. It's truly something to gawk at. So next time you find yourself in need of some heavy-duty pressure washing services here in Tallahassee, please call the professionals at Panhandle Pressure Washing LLC to get you set up right.
Panhandle Pressure Washing LLC has all sorts of services to choose from ranging from house washing to concrete sealing. Learn more on our services page.
Reviews & Testimonials on Panhandle Pressure Washing LLC in Tallahassee, FL
There are currently no reviews or testimonials, check back soon!
Schedule Your Panama City Beach Pressure Washing Services Today!