Getting Hurricane-Ready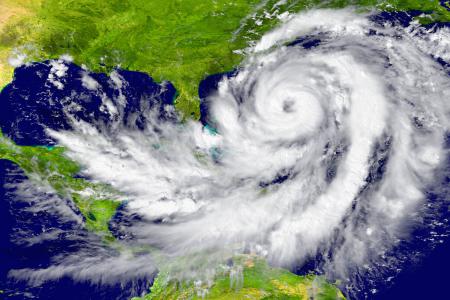 Hurricanes are a fact of life when you live down here. It's not so much about if a hurricane will hit you, but when. So with that in mind, it's important to have a hurricane preparedness plan in place.
Staying Connected
The good thing about a hurricane is that you know almost exactly when it's coming. There's a lot of time between when a hurricane is just forming to when it makes landfall. This is important to stay on top of.
You'll want to be sure that you're updated on all the latest weather news when it relates to a hurricane. This gives you the time and space you need to prepare yourself and your home.
Have A Plan
Waiting until the hurricane is just a few hours away is probably not the best idea for coming up with a plan. Having a plan can mean knowing if you're going to stay or evacuate, use a generator or go without one, and even knowing what sort of supplies to have.
Look at the facts and assess what is the best course of action for whatever scenario. Most hurricanes under category 3 may not even be an issue, in which case you may decide to have a more relaxed plan. But you'll want to think about an alternate scenario of that hurricane bumping up to a category 5. If that happens, you may choose a different plan.
Gathering The Necessary Supplies
One of the first things you'll want to do is be sure to have what you need to stay safe and healthy during the storm. You may want to make a list of the absolute essentials like first-aid, non-perishable foods, water supply, and electronics.
A lot of what you'll need will depend on the severity of the hurricane and whether you plan on staying in your home during the storm. Either way, it's a good idea to stock up on first-aid supplies like alcohol wipes, bandages, and small suture kits for just-in-case. You'll also want to stock up on canned goods and other non-perishable foods for when it's too dangerous to go out and for when the electricity goes out.
Water is also an absolute essential. Buy a pack of water bottles or fill up some reusable water bottles to keep handy. If you're not sure of what to keep on hand or buy, there are plenty of emergency resources out there that can give you an idea of what to buy and stock up on.
Prepare Your Home
Once you're ready and have all your supplies, it's time to consider how to prepare your home for the hurricane. This can mean shuttering your windows to protect them from flying debris. You may want to tie down loose fixtures or even bring outdoor furniture and such into your home for the duration of the hurricane.
Restore Your Home's Luster With Pressure Washing
All-in-all, there are a lot of things to consider and do when preparing for a hurricane. In the aftermath, the exterior surfaces of your home might very well be a mess. In that case, if all went well, consider hiring for the pressure washing services that will help you get your outdoor living spaces and surfaces back to looking fresh and clean. Such services include things like house washing, deck washing, and roof cleaning.
Our business knows that hurricanes can cause a lot of damage and a lot of mess. Pressure washing is one sure-fire way to help clean up weather-beaten down surfaces. Contact us today for more information.
Schedule Your Panama City Beach Pressure Washing Services Today!