Preserving Your Driveway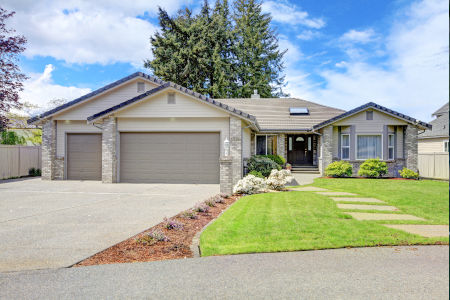 Panhandle Pressure Washing LLC knows a thing or two about making sure that your exterior surfaces are clean and protected. This also comes in handy for your driveway. When it comes to preserving your driveway, we have some tips and tricks to make sure that your driveway looks good and will stay like that for a good, long while.
For more pressure washing tips and services, contact Panhandle Pressure Washing LLC today!
Keep It Clean
Don't let dirt stay on your surface too long. Wash it away. Try not to park your car on your driveway with muddy tires and such. Sweep your driveway clean of debris and leaves, especially in the rainy season.
Fill In Big Cracks And Holes
Heat and water will leave cracks and holes in your driveway. One way to remedy this is by filling in the cracks and holes with cement filler. You can also invest in concrete sealing services to ensure that your concrete surface is protected from harsh elements.
Don't Leave A Mess
This tip goes a bit hand-in-hand with the keeping it clean section. This is more about making sure that spills and leaks are taken care of fast. If you get to it quick enough, your driveway won't have a huge stain on it.
This means not leaving things to set in or sit. Spill a can of paint? Get the hose. Car is leaking fluids? Get it fixed, and make sure that you act fast.
If it goes sideways, you can always contact Panhandle Pressure Washing LLC to give you some quality driveway washing and other related pressure washing services.
Schedule Your Panama City Beach Pressure Washing Services Today!